Long & Foster's Inspection Partner
Home Service Connections partners with US Inspect, which offers Long & Foster agents and customers exclusive advantages and discounts.
Please enter the property's zip code

24/7 Scheduling
Text 854.854.HOME
to book and confirm.
Or schedule online 24/7.

One-Hour Report
Inspect today, report today.
Best report in the market
Exclusive to Long & Foster.

105 Day Guarantee
If an inspected item operates
properly but breaks before closing, we fix/replace.

Everything Digital
Agreements, payments, reports. Save time, get to closing faster.

Infrared Imaging
Infrared with every inspection. Give your customers confidence.

Discounted Fees
Special prices for inspections. Exclusive to Long & Foster.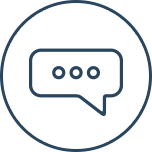 "The home inspection process is one of the most important parts of the home buying process, therefore, it is paramount that I offer my clients the very best that our industry has to offer. I have been licensed for more than twelve years and have always depended on US Inspect for my clients' home inspections. The reports are very easy to read and navigate through and the inspectors are always professional and thorough. As a Top Producing Agent, I see my fair share of other inspections companies and their reports and by doing so, I am always reminded that I am right where I need to be."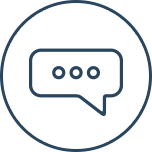 "I have worked with various inspectors at US Inspect and I've noticed many have their own following on social media with one buyer referring them to another.  My clients especially appreciate that US Inspect offers such a wide variety of services, that is, not only the standard home inspection, but also thermal imaging, radon inspection, and termite inspection.  Getting it all done at the same time saves my clients time while giving them all the answers as soon as possible so they can know whether they want to move forward with the purchase."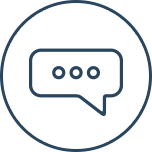 "I have been using US Inspect for several years in the Northern VA area and have nothing but really positive things to say about the services they provide to my clients! Doug Horton is one of favorite guys and he presents himself professionally while displaying a terrific sense of humor. The inspectors are always thorough from the top of the roof to the cracks in the basement and all outside, including decks. They always teach clients how to maintain a property after the purchase and never alarm them when a problem is brought to their attention, but rather suggest an expert be called in by a seller to evaluate. I have never had a buyer call me back to say an inspector missed something on the house or that they were not satisfied with any of the inspectors. The inspectors always present a full report in a timely manner along with photos so it is easy for both parties in a transaction to understand the deficiencies. Radon is an issue in most areas in Northern VA and they always offer a radon test. Lastly, it is super easy to go online and order an inspection! Plus, at Long and Foster, they will discount 10% for my clients…we all like that, too!"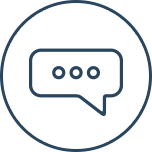 "I am writing on behalf of US Inspect. I have had the good fortune of having US Inspect on my team for many years. I have relied on their professionalism, expertise and honesty in representing my buyers' best interests in the most valuable investment they will ever make. I continue to be amazed at how US Inspect is a step above all the latest trends in the marketplace; they are so willing to educate my buyers on the maintenance of their new home, which is a tremendous asset to all buyers …"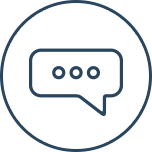 "Just want you to know how much I've appreciated working with the home inspectors at US Inspect for over 18 years!… Among the benefits of working with US Inspect is knowing I'll have a choice of equally qualified inspectors to fit my clients' often tight schedules. Conveniently, I can also schedule specialty inspections, such as radon, at the same time. US Inspect is always thorough and presents findings in an instructive, informative manner – plus reports are detailed and available on the spot or by e-mail…In all these years, I have only experienced superior service with US Inspect!"