William (Billy) Lee, Home Inspector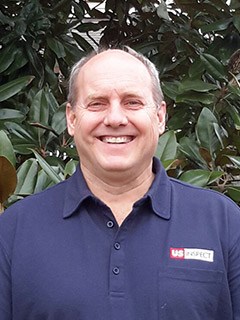 Virginia Licensed Inspector #3380000893 NRS
Nachi Certified Inspector #15112712
ASHI member #259732
AARST-NRPP Radon Certification #109037 RT
IAC2 radon & Mold #IAC2-04-6493
Termite License # 79155-C
Certified Real Estate Thermographer (CRET)
VA A Contractor License #2705086647
VA Master Plumbing License #2710064816
Language: English
Billy has delivered hundreds of inspections to happy customers in the Northern Virginia and Washington, DC areas.
Billy has lived in the Northern Virginia area his whole life. He has over 40 years of experience in custom home building and remodeling. Billy started working for a contractor when he was 14 in Great Falls, VA building custom homes from the ground up, learning all the trades. He went to NVCC at night and got an Associates in Construction Management and received his BS in Industrial Arts from Virginia Tech. For the past 30+ years Billy has owned his own business as a contractor and currently has a VA A contractor with structural and Master Plumbing License. Over the last 3 years he has worked as a home inspector doing structural, waterproofing, and home inspections and enjoys sharing his knowledge and experience with others.
During the inspection process, Billy inspects the structure, systems and components of the home, inside and out, from the foundation to the roof, using the latest tools and technology. He encourages customers to attend their inspection so that he can describe his process, explain his findings, point out important maintenance items and answer all of the customer's questions. Following his inspection, he compiles his findings into an easy-to-read report, which includes detailed descriptions and digital photos of any issues he's discovered. The customer receives their report within 24 hours, and he believes his job isn't finished until the customer understand everything in it.
Billy has 5 awesome kids and 7 grand kids, and enjoys sharing and spending time with them in whatever activities or interests they have.