Have you opened your windows to enjoy spring temperatures?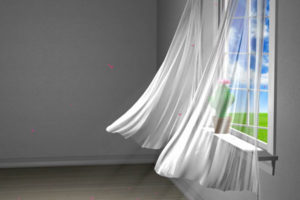 Just be careful if you're testing for radon gas – opening windows or exterior doors can fail a Radon Gas Test!
Closed-House Requirements
If you are conducting a 48-hour Radon Gas Test…
Close windows and exterior doors at least 12 hours before the test.
Keep windows closed.
You can use exterior doors for normal entry and exit.
You can operate central HVAC systems.
You can operate small exhaust fans for short periods of time.
You can operate radon mitigation fans.
Do not operate fans or other machines that bring in air from outside.
Do not operate wall/window AC units which are set to exchange air.
Do not operate whole house fans.
Tips for Surviving Closed-House Conditions
During spring or the sizzling days of summer, keeping the house closed can be a challenge but you must resist the urge to open windows and doors!
Set Expectations. Make sure radon test conditions are clear to everyone up-front.
Plan Ahead. Close all windows/doors at least 12 hours before the start of the test and keep everything closed for the entire length of the test.
Know What's Permitted. You can use HVAC and fans to keep cool.
Check the Forecast. If closed-house conditions are going to be particularly inconvenient, schedule the start of the test late in the day for cooler temps.
Provide Access. Make sure there is easy access for the radon technician so that the test can be retrieved at the earliest allowable time.
If you don't observe "closed house conditions," we may have to retest for radon gas!
Use the above checklist and you'll sail through spring and summer!