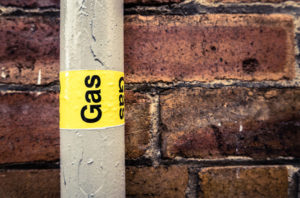 Our Gas Line Inspection evaluates gas lines for leaks, improper grounding and corrosion.
When Gas Goes Wrong
Many homes use natural gas for heating, cooking and hot water. Just like other parts of your home, things can go wrong with your gas lines. Gas line leaks are caused by damage, wear or corrosion on your gas line pipes, or issues with your appliances and equipment that use gas. Gas leaks and damaged gas lines can have disastrous results, including illness or damage to your home and property.
If you use gas in your home, you need to be aware of the signs of gas leaks, which can cause illness due to inhalation, fire, or even explosion. Gas leaks can be detected by "rotten-egg smell" of natural gas. You may also hear hissing sounds, see bubbling through water, or notice visible cracks or damage in your gas lines.
What's Included
We turn off all gas connections and capture the gas meter reading. We wait 15 to 30 minutes, capture another gas meter reading, and compare the second reading to the first reading.  We also inspect visible gas lines and connections for corrosion and proper grounding.
If we identify issues, we provide you with specific recommendations and next steps.