Lawn Sprinkler Inspection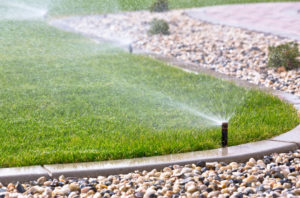 Our Lawn Sprinkler Inspection gives you confidence that your sprinkler system is operating as designed.
Water is Your Home's Worst Enemy
Sprinklers are complex mechanical systems with lots of failure points: valves, heads, sensors, shut-off switches.
If your sprinkler isn't operating properly, it can direct into your home's structure and cause mold.
What's Included
We operate the sprinkler system to check for visible water leaks and to ensure proper zone operation
We inspect service and supply piping, isolation and drain valve and backflow and zone devices
We also inspect control panel, sprinkler heads and sensors
If your lawn sprinkler system isn't operating as designed, we provide you with specific recommendations and next steps.