Kurt Froelich, Home Inspector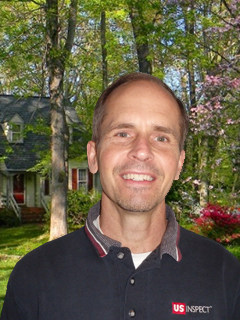 Virginia Home Inspection License 3380000607NRS
Virginia Association of Real Estate Inspectors (VAREI)
InterNACHI NACHI20062519
Radon NEHA-NRPP 104021RT
Certified Real Estate Thermographer (CRET)
Language(s): English, German
Kurt has delivered exceptional inspections with US Inspect since 2002.
Kurt has delivered over 6,000 home inspections to happy customers in the Richmond metropolitan area.
Prior to US Inspect, Kurt played key roles in building, plumbing and contracting. Kurt is a self-professed "house-geek," always wanting to know more about houses in order to share his knowledge with his clients. His goal is to ensure that each client knows the condition of the house they are preparing to purchase.
Kurt grew up in the Philippines and lived in Austria for nine years. Kurt is happily married, with three children and three grandchildren. He loves to travel, stay in shape and spend time with his family.