John Reburn, Home Inspector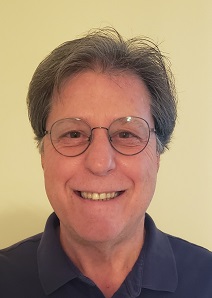 Maryland State Home Inspector License #34364
Member International Association of Certified Home Inspectors #21100449
Maryland Home Improvement Contractors License #111759
EPA 608 Certification #999805522613
HVAC Apprentice License #107148
EPA Lead Paint Renovator #@NAT-F179136-1
FCC Certificate Residential Electrician
FCC Certificate HVAC and Fossil Fuels Technician
Certificate Infrared Thermography
Certificate Radon Testing
Registered MD Department of Agriculture Authorized Termite Inspector
Language(s): English
Prior to joining USInspect, John spent over 30 years in the customer service industry as a Service Manager for a large pest control company, General Manager for a water treatment company and Director of Service Operations and VP of Service for several large multimillion dollar operations. During this time, he earned many customer service accolades and awards through highly effective communications, organization and leadership skills. He has also actively operated a small home improvement company identifying opportunities and providing solutions for all his client's property maintenance, remodeling, and home repair needs.
John's prior experience has given him transferrable skills to deliver a concise and exceptionally detailed home inspection product. When it comes to attics, crawlspaces, wildlife and termites, John's experience as Service Manager for a large pest control company enables him to spot and inform you of the homes condition or any problems that require mitigation. As a former multi-branch GM for a water treatment company, John has unique insight not only into your homes water quality, but also plumbing in general. His experience with clients, property maintenance, remodeling, and general repairs of virtually all aspects of the home, will be invaluable with identifying issues and summarizing them within your home inspection report.
John is currently an EPA licensed lead paint renovator. John is also a certified electrician and licensed HVAC Apprentice. His training and practical electrical and HVAC experience will add valuable knowledge and insight to both of these all-important home operating systems.
John loves searching for clues, identifying issues, and helping people with what he considers the most valuable part of the home buying process. Throughout his career John had to focus on the details to obtain results. This skill along with all his previous experience will transform your home inspection report into an exceptional product for your use with making your all-important home purchasing decision.