Richard Howe, Home Inspector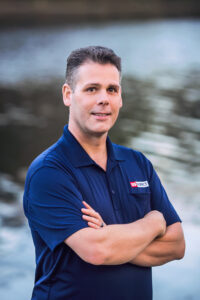 Maryland Home Inspection License 33788
West Virginia Licensed Home Inspector HI5277629-1020
Certified Real Estate Thermographer (CRET)
Language(s): English
Richard brings over two decades of construction experience to evaluating your future home. He has worked on commercial and residential projects, new and remodels, and has over one million square feet inspected with US Inspect alone.
Richard has a trained eye and knowledge to inspect a house for things you may not have considered checking on. He will educate you on potential issues, maintenance tips and safety improvements to consider. Richard's goal is to equip you to become the best steward of your new home you can be.
Richard has a heart for your safety and security. He regularly participates in mission work specializing in Emergency Response and Natural Disaster Rebuilding efforts, traveling to areas affected and help making homes and the community safe for people to return.
As an Air Force Veteran and Trustee for his local church, Richard's sense of detail, service to the community, and desire to educate will help make your inspection the first step to becoming an Intentional Homeowner, addressing immediate needs and other issues that will help your new property stay well maintained to achieve maximum value in the future.