Bob Egan, Area Manager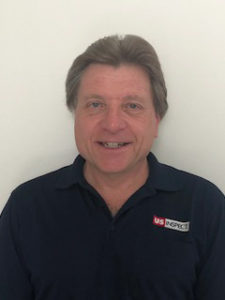 VA Licensed Home Inspector # 3380000565 NRS
ASHI Certification # 211019
Radon NEHA-NRPP License 104019RT
Termite License # 79155-C
Certified Real Estate Thermographer (CRET)
Language: English
Bob Egan has been a full time inspector for US Inspect for 17 years. He has performed over seven thousand inspections for US Inspect. He specializes in residential, historical, structural, new home construction, foundation and pre dry wall inspections. Bob is licensed in VA. He is a licensed radon technician and termite inspector.
Bob was the team trainer as well as a national trainer for NAHI. He has trained several on the northern VA team over the years. He is a certified home inspector with ASHI. Bob was also a CEU instructor for DPOR in training agents and brokers in the field. Bob has earned the "Chairman's award" 5 years in a row and earned "Inspector of the year award" twice.
Bob brings a strong technical background to the inspection industry. He continually dedicates his time to clients and agents with continued guidance well after the inspection.