Daniel Davy, Home Inspector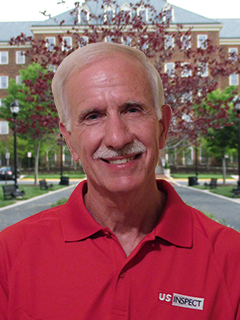 Virginia Home Inspection License 3380000635 NRS
Virginia Termite License 79155-C
Radon NEHA-NRPP License 106496RT
American Society of Home Inspectors (ASHI) 252010
Certified Real Estate Thermographer (CRET)
Language(s): English
Before joining US Inspect, Daniel spent 7 years working as an independent home inspector and has over 14 years of experience as a licensed home improvement contractor. Daniel is a native Virginian and a graduate of Virginia Tech.
One of my favorite aspects of home inspections is being able to educate the buyer about the purchase they are making. I like to get to know a little about my clients and endeavor to make them feel comfortable with the decision they are making. It is a challenging profession and one in which you never stop learning.
---
Reviews
Daniel Davy performed a state of the art home inspection for my clients and as always, he did a fantastic work.
Pragmatic and very informative. He took his time to explain every single items to my clients who thoughts they already knew everything about home, but were very impressed on how much more they have learned from Daniel.
With all the latest technology, Daniel easily navigated us through the bells and whistles of the property. I have been referring Daniel Davy to all my clients and any Realtors in look of an efficient and knowledgeable inspector. He has always scored A++ to each of them.
He does not rush the process, explains in understandable great details, makes sure that all answers and concerns of the buyers are properly answered and finally, makes recommendations for short, medium and long term.
He has been an inspector for several decades, so yes, he is a veteran in this field.
I recommend to always request for Daniel Davy if you want an extraordinary home inspection.
He has a unique set of skills (code, home improvement, home inspection,…) earned through decades of expertise in several fields. He will nicely connect with the buyers and do what he does the best.
— Michael M.